TRAIL RIDING FOR COMPETENT ADULT HORSE RIDERS
We offer pub and picnic rides, treks and horse riding holidays for horse riders; horseback adventures through the Brecon Beacons and beyond into the heartland of Wales on our herd of fine Welsh Sec Ds. Our horses are bred here on the farm, and are forward-going and responsive, uniquely suited to the challenging terrain that is their home.
Whether you come for a day ride or a longer adventure, you'll enjoy long and exciting days in the saddle, experiencing the best of wild Wales and making new friends. Stay with us in our beautiful 17th Century Welsh Longhouse, and ride out each day, or venture forth on a trail ride where we transport your luggage to the next overnight stop.
Family-run here in the Brecon Beacons, we are a small and flexible business. We can offer fully-inclusive holidays for up to eight people at a time here in our traditional Welsh Longhouse, so that you can really kick back and not worry about a thing.
And we ride all year round. So if you fancy some fresh air and want to get away from it all, then join us for a riding adventure you won't forget. Guaranteed.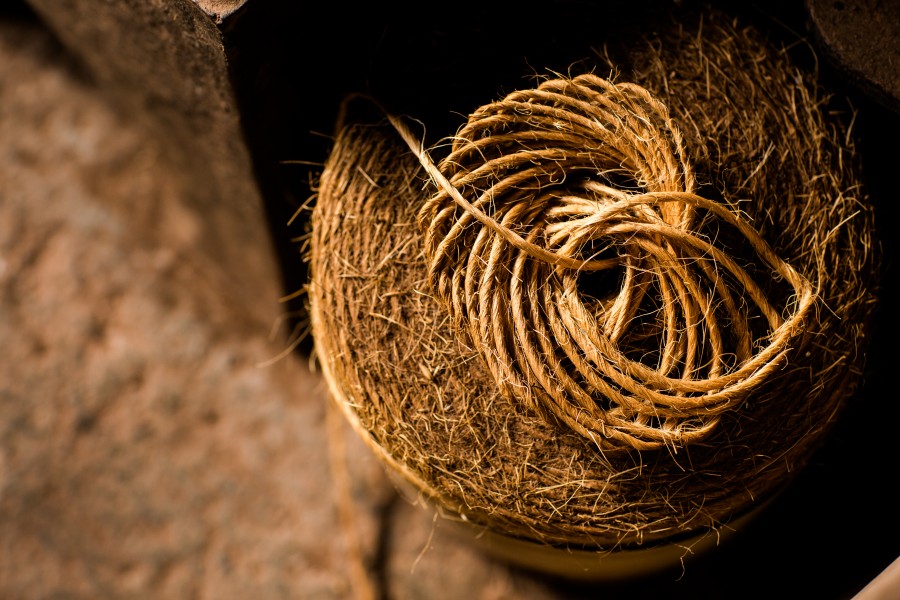 2 days/ 2 nights
Fully inclusive
£500 per person
Experience the beautiful Brecon Beacons on horseback – an exciting weekend where everything is taken care of, with 2 full days riding, and a comfortable fully inclusive stay at our traditional Welsh Longhouse.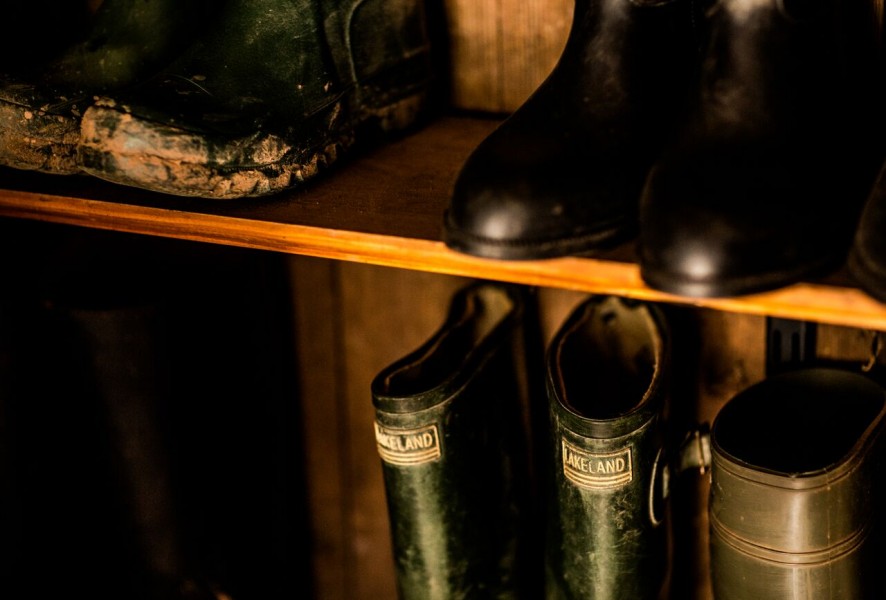 2 – 5 days/ 1- 6 nights
Fully inclusive
From £500 per person
From shorter trips to our flagship horse ride across Wales, the Trans Wales Trail. Experience guided world-class trail-riding with everything taken care of.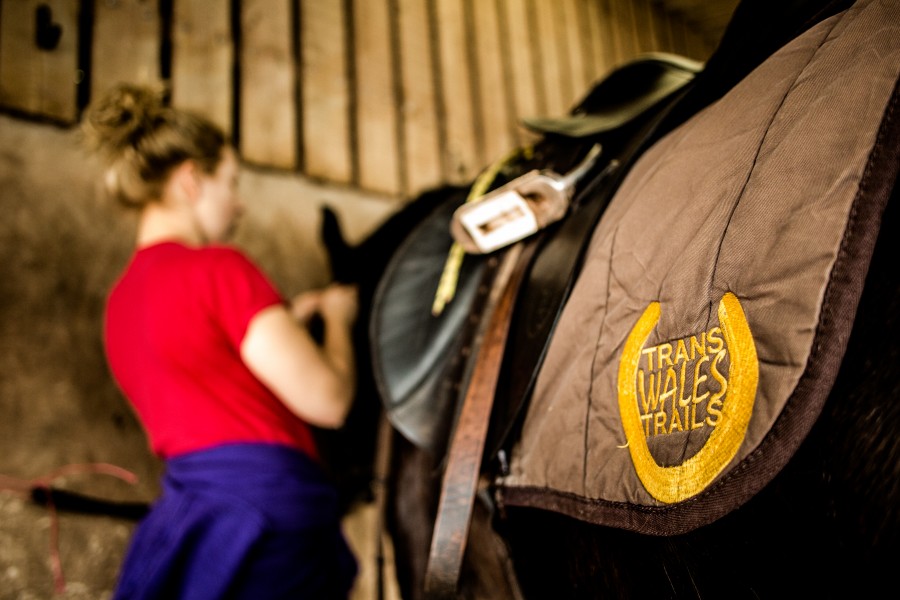 1 day 10am- 5pm
Includes lunch and tea & cake
£120 per person
Explore the very best of our local trail-riding, including lunch at a local pub along the way or picnic high in the hills (depending on weather and route). After  3 – 4 hours in the saddle, you'll appreciate a cup of tea and slice of home-made cake at the end of the day.
Like all our rides, these are not suitable for complete beginners or young children – you should be competent and confident enough to canter, and under 13 stone.
Private rides also available.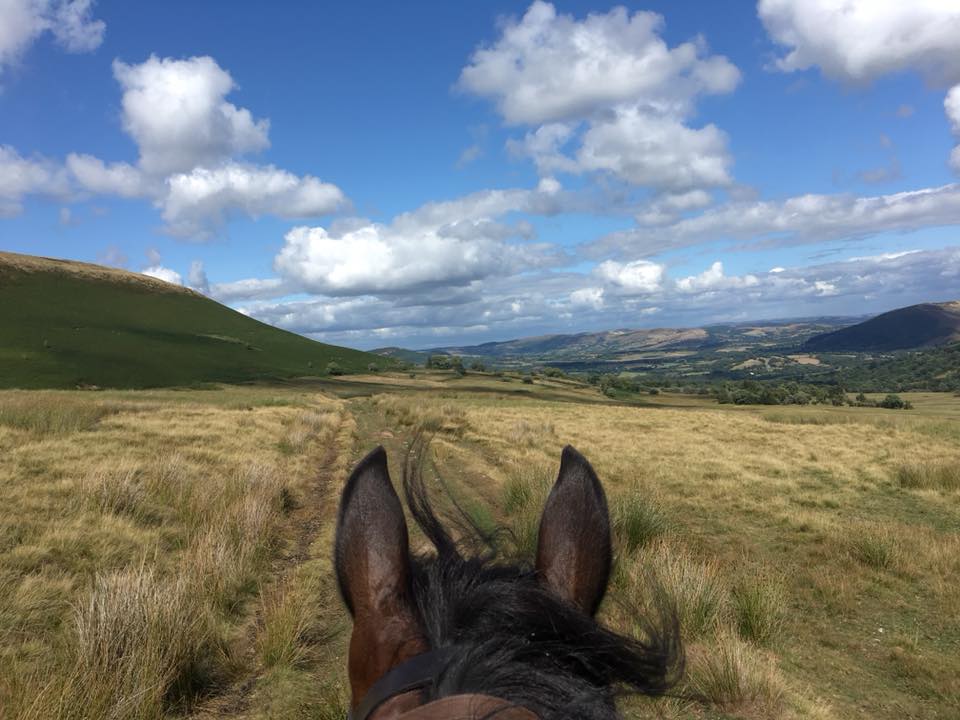 Please follow us on Facebook and Instagram for news of any last-minute special offer and late cancellation spaces.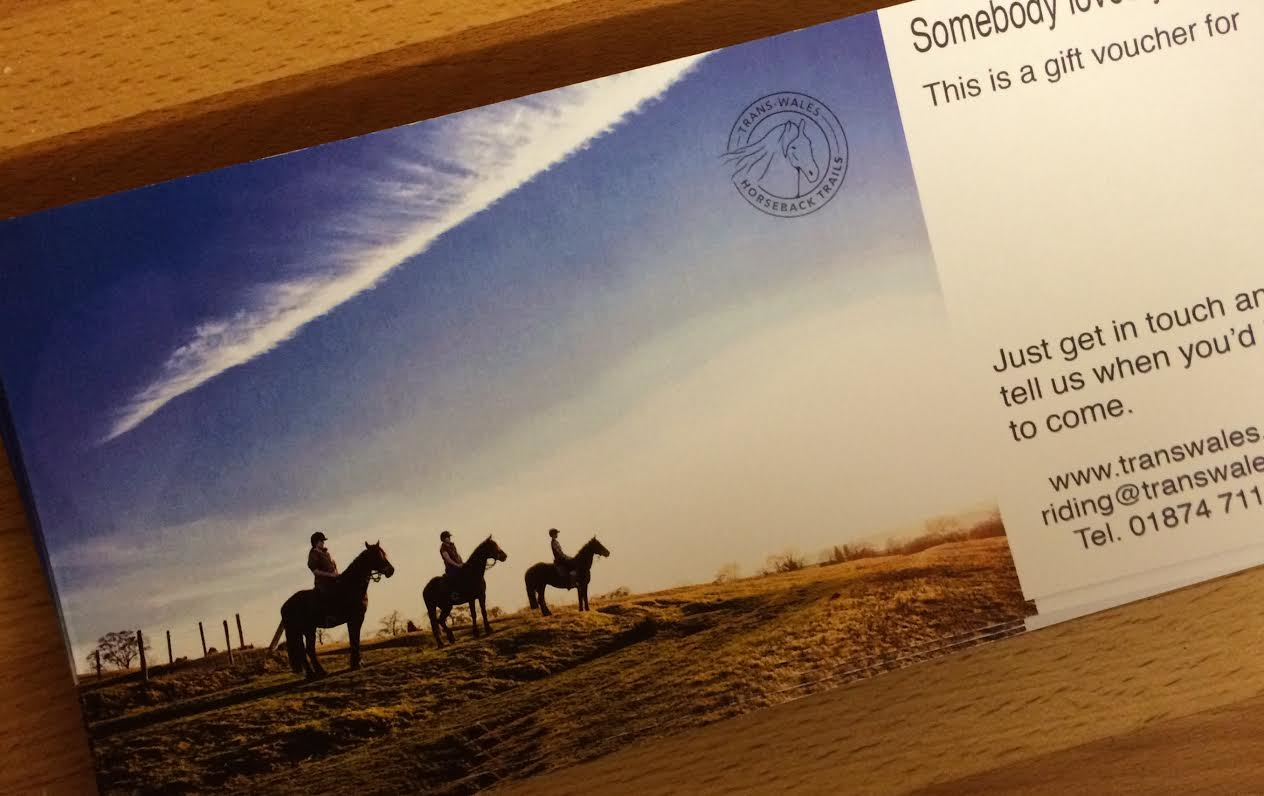 DAY RIDE AND RIDING WEEKEND GIFT VOUCHERS
Treat someone you love to a riding experience they'll love!
We have gift vouchers available for day rides and weekend breaks. Just email us on riding@transwales.com and organise payment – we'll pop one in the post along with one of our lovely brochures. Christmas, Birthdays, sorted.
CALL US ON 01874 711500 OR EMAIL RIDING@TRANSWALES.COM
PLEASE FILL OUT THIS FORM AND WE'LL SEND YOU A BROCHURE!
Don't forget to select whether you want us to email you a brochure or send you a good old fashion paper version in the post. Or you could give Paul or Emily a call on 01874 711500 any time to request a brochure – please do leave a message if we're not there as we are often out riding or on the yard, and we'll get back to you asap.
GET IN TOUCH REGARDING DAY RIDES, HORSE RIDING HOLIDAYS, WEEKENDS OR SHORT BREAKS.
Email us or fill in our contact form. Text us on text/ call us on 07855 967399 (+44 7855 967399 from abroad)
Phone Paul or Emily anytime on:
tel. 01874 711500
or text/ call us on 07855 967399 (+44 7855 967399 from abroad)
We are often out riding or on the yard, so please leave a message and we will get back to you asap.

Or write us a letter! Our correspondence address is:
Trans Wales Trails, Blaenau Bach, Penbont Road, Talgarth, Brecon LD3 0EG