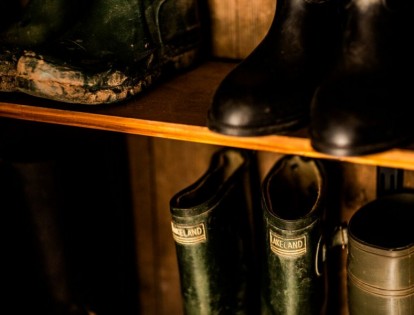 FREQUENTLY ASKED QUESTIONS
Here are the answers to some of the questions we get asked when people are booking a riding holiday with us. Please let us know in the comment section below if a question you have is unanswered!
Do you have kit I can borrow?
Yes, we have a selection of jodphurs, boots, hats and long coats available for you to borrow at no charge. They are not the most stylish of collections, being mainly the team's off-casts, but are perfectly serviceable!
Do you have a weight limit?
Officially it's 13 stone BUT it all depends on how you carry it and how balanced you are. If you're tall, big and fit, you'll be just fine. We've got good weight-carriers like 'The Orange Elephant' a.k.a. Neptune. But please get in touch and ask if you are way out of range!
Aren't cobs really slow and heavy?
Not our type – we breed the fine type that are almost like thoroughbreds to look at, but have the sure-footedness, hardiness and sensible manner of the wonderful Welsh cobs. They are the ideal vehicle partner which to explore our mountainous terrain.
Do you have to be an experienced rider?
No, but we aren't suitable for beginners either. To get the most out of our rides, you must be competent and confident at walk, trot and canter, over uneven ground, on forward-going horses. We'll find the right horse for you, so don't worry if you aren't very confident. But your fellow riders will want to make the most of their ride, so you need to let us know your previous experience, your skill level and your confidence level. Paul is great at matching horses to riders, and making sure the whole group has fun and stays safe.
Do you take children?
Our age limit is 12. We'll take teenagers who can ride to a competent level and are accompanied by their parents.
Can you cater for vegetarians/ vegans/ special diets?
Yes, no problem.
Do you have an age limit?
Please see the children question above for the lower limit, but when it comes to golden oldies, definitely not!
Do you offer a refund if I cancel?
All payments are non-refundable, but we will move any payments to another date in the future as long as we can rebook your place. Deposits hold your place, and the balancing payment is due a month before your holiday with us.
Do you take dogs?
Yes, if they are well-behaved and do not chase chickens, cats or sheep. We have sheep in our fields, so your dog will need to be kept on a lead if you are unsure. During the day while you are out riding, your dog must be kept in one of our stables so they need to be relaxed about that.
Do you take non-riders?
Yes, non-riders are welcome. They can meet the group for lunch at the pub, and there is plenty to keep you busy around here.
Do you charge a single supplement?
We encourage guests to stay flexible about sharing rooms. We get plenty of single riders, and it usually works out very well to share, as the holiday is a sociable one where everyone eats, rides and works with the horses together. And we will give you your own room where possible anyway. However, if you absolutely want your own room guaranteed then we charge £50 per night extra. We don't like to do it, but we do lose out on booking that other place for the duration of your stay, so this charge goes someway towards meeting that loss. Sorry!