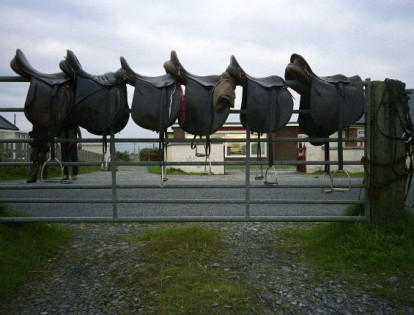 THE BENEFITS OF TACKING UP YOUR OWN HORSE!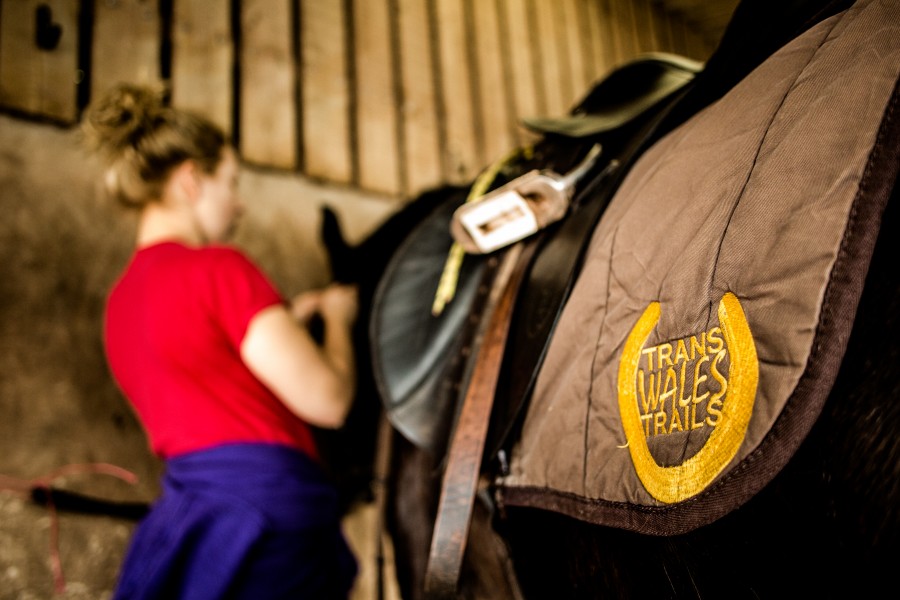 Tacking up at Transwales Trails
Here at Trans Wales, we like to encourage our riding guests to get hands-on with their horses from the start, and help us tack up – a direct contrast to most riding schools which will bring out your horse all ready to go. We start the morning by explaining our system, and showing you exactly what to do, and we're working alongside you, checking your work and helping you out.
So why do we do it? Believe it or not, it's not just to save staff costs!
REASON NUMBER 1: GET TO KNOW YOUR PARTNER!
The first reason is that by spending an hour or so on the ground around your horse, without even trying you'll get to know each other a little better. The touch of your hand, the sound of your voice – it's all unique to you – and so by the time your bottom hits that saddle, your horse has begun to feel relaxed in your presence, and likewise, you'll feel that at least for today this is your horse.
REASON NUMBER 2: WARM UP THOSE MUSCLES!
It's also a great way to warm up your entire body – all that bending, moving, stroking, lifting, fiddling with straps – and that a warmed-up body makes for more relaxed, loose riding.
So that's it – two simple reasons for helping us to tack up in the morning! We are always on hand to help, and the vast majority of guests absolutely love this part of their holiday.