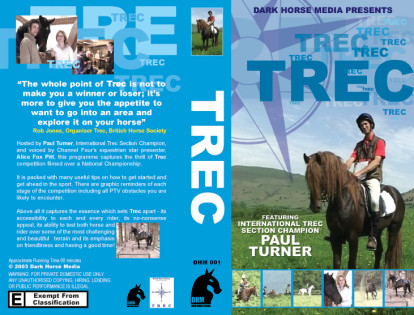 TREC AT TRANS WALES TRAILS
BHS TREC is a unique equestrian sport based on the French discipline "Le Trec". Introduced to this country by the British Horse Society in 1998, BHS TREC appeals to a variety of riders with all kinds of horses and ponies. The competition is designed to test a horse/rider combination through a whole range of activities rather than focusing on one particular discipline. The sport requires versatility and training, combining the requirements of trail riding, with jumping and correct basic flatwork. BHS TREC comprises three phases, testing the partnership's ability to cope with an all-day ride across varied terrain, route finding, negotiating natural obstacles and hazards, while considering the welfare of the horse, respecting the countryside and enjoying all it has to offer. Open to all, the sport has something to offer every horse and rider, with opportunities for pairs of riders to compete together and classes to cater for a range of riders from those with very modest ambitions, to others with a keen competitive instinct, right up to international championship level. The social aspect of the activity is important too, providing the chance to enjoy a value-for-money day or weekend away with horse and friends/family, exploring new places and developing a true appreciation of the wonderful British countryside. Non-riders can get involved too, helping at events which are friendly and fun. Regular British International TREC team member Paul Turner has been involved in Le Trec here in the UK since 1998. If you'd like to get a taste of what TREC is all about, start here with the official TREC DVD starring Paul Turner – complete with outtakes! A bargain at £15. It's a full introduction to the sport. If you'd like one, email us at riding@transwales.com Find out more about Le Trec at the BHS website here.
TREC TRAINING COURSES
From time to time we run 1 or 2 day TREC training courses. On our TREC training courses all participants will learn the basics of the TREC competition and also improve on any techniques that they already possess. Instruction and practice will be included on the Orienteering (POR), Control of Gaits (CofG) and Cross Country Obstacles (PTV) Sections . If you are interested in TREC let us know your details and when you are available and we will arrange a date when we have a large enough group. We need a minimum of 4 people to run the course.
2 DAY TREC TRAINING PROGRAMME
Evening before: All participants arrive and register – possibility of a trip to the local inn for a social night out or stay in to relax. Day 1 AM: After breakfast will comprise of a lecture to explain the principles of the competition & also include allocation of suitable TREC horses and then a short work-out in the indoor school to work on the horses' and riders' control of gaits techniques. Day 1 PM: After lunch, we will work on a selection of obstacles for the Cross Country Phase. Examples of these obstacles might include; bending poles, ditch, hedge, trunk & step jumps, gates, immobility, 'S' bend, riding & leading, up and down slopes, canter poles, reversing, water crossings and foot-bridge crossings. Day 1 evening – optional trip to the pub. Day 2: The schedule will start with a little teaching about the techniques of orienteering. Then there will be a short orienteering practice session, including riding out either in pairs or alone following a TREC like preset route. This might take the form of a mini-competition. There will be a final questions and answers session at the end of the afternoon over tea before guests leave.
TREC TRAINING DAYS
We time to time we may also offer one day TREC Training courses. They start at 10am and go through the Orienteering phase in the morning, followed by practice of some obstacles and control of gaits after lunch. We are able to hire out horses for one day training as well as welcoming people with their own horse.
COSTS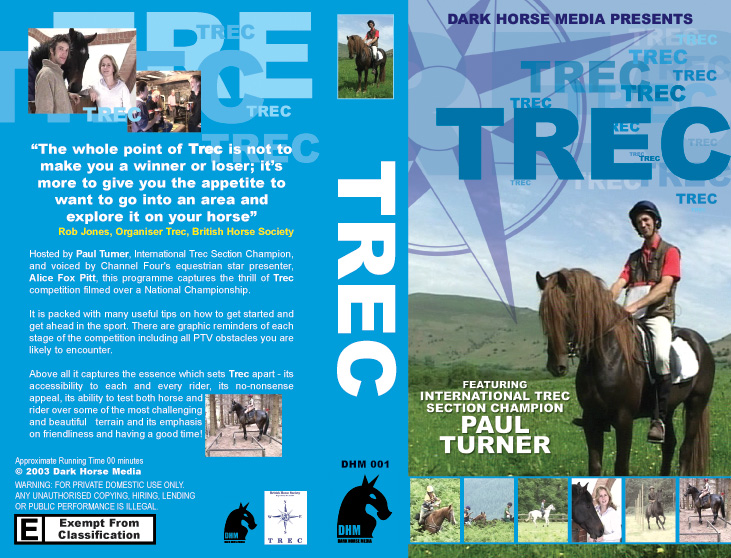 1 day TREC training: £120 per person/ £100 with own horse. 2 day training session (includes 2 nights dinner, accommodation and B&B): £300 per person/ £300 with own horse (livery included)