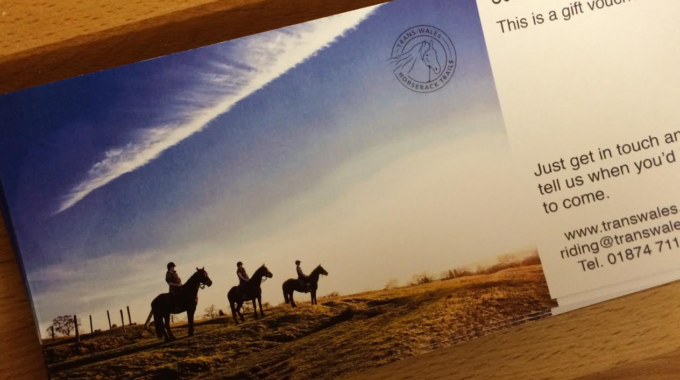 We offer special gift vouchers for you to give as a present to someone special. Why not give your beloved or a friend a wonderful present of a Ticket to Ride! The vouchers can be for a day ride ( £80) or a half day ride ( £40), a weekend, a holiday or simply a sum of money to put towards one of our holidays here. Along with a brochure, they make a fantastic surprise present! Dates can then be booked to suit. We are as flexible as possible and the lucky recipient can arrange a mutually convenient date so you can't go it wrong! As long as they like riding they'll love this unique gift… Just email or call us on 01874 711500.
Cards, cheques, bank transfers accepted.
What's stopping you? It's got to be better than a CD!